Hotel Info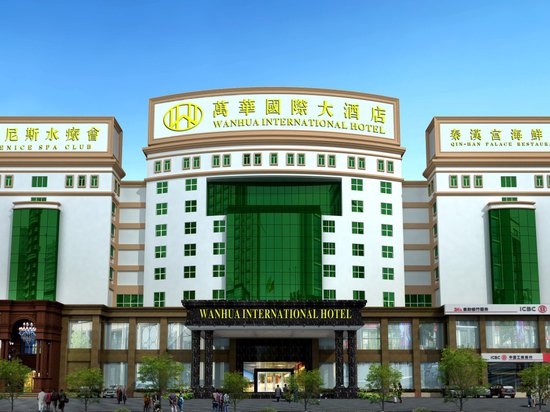 Wanhua International Hotel Shenzhen
is located in Lougang Avenue, Songgang Street, Baoan District, next to Songgang Cultural Square. It is only 20 minutes drive from Shenzhen International Airport and Shenzhen Wharf, and the transportation is very convenient.
Wanhua International Hotel Shenzhen
has a variety of room types such as standard single rooms, deluxe double rooms, and superior suites to choose from, which can meet the different needs of customers. At the same time, the hotel also has a large multi-function banquet hall, meeting room, restaurant, KTV, and a stylishly designed spa, gym, billiards, table tennis room, bringing you a full range of high-end leisure experience.
Wanhua International Hotel Shenzhen
can meet your needs at different levels, with considerate and enthusiastic services, and is an ideal choice for your business travel.